Chemical Fighter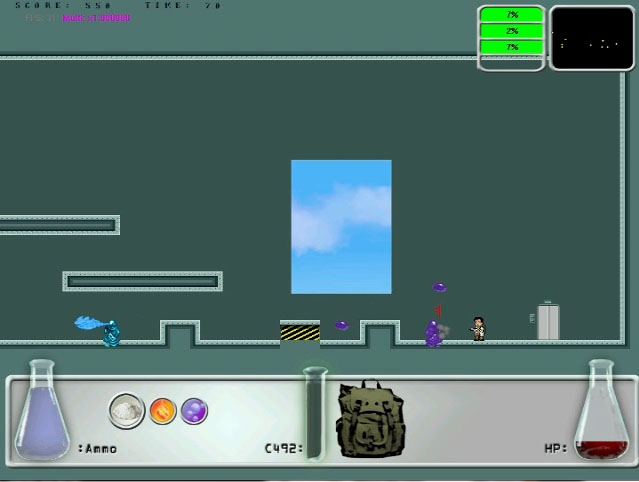 Tutorial of how to play Chemical Fighter

Overview:
You have caused a chemical outbreak due to your careless clumsiness. Hideous organisms have sprung up out of the mess and are wreaking havoc in the laboratory. Not the best of chemists, you pick up your Chemical Cannon and venture out to stop the organisms and clean up the lab. The organisms are growing quicker than you thought and they have developed a simple level of intelligence and have become violent against you. The longer they are left alone the larger they grow and even some times combine! It's up to you to stop the spread and save the laboratory from complete and utter destruction.
Key Info:
2 month team project: June 2008 - July 2008

4 member team: Alex Czarnopys, Dakota Humphries, Warren Kline, Mike Wood

Role: Interface Lead

Designed and implemented the user interface using C++ and Photoshop.

Created a DirectShow wrapper for video playback.

Created a stack-based state machine so menus could be displayed on top of each other.

Created a XInput wrapper to handle Xbox 360 controller input.

Downloads:
Chemical Fighter.exe